Partendo dal presupposto che non si tratta di un malware né di un altro tipo di codice maligno, quello che nel corso delle ultime ore ha cominciato a far discutere in maniera piuttosto animata i possessori dei device mobile a marchio Apple è, con tutta probabilmente, un intoppo legato a come la piattaforma dell'azienda di Cupertino gestisce un video corrotto.
Read the rest of this entry »
Installare emulatore giochi su iPhone e iPad per godersi tanti titoli retrò in qualsiasi momento non è difficile: basta conoscere gli strumenti giusti!
Read the rest of this entry »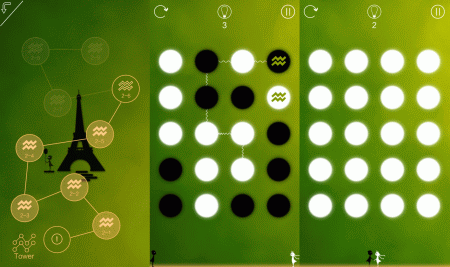 The Same World è un titolo gratuito messo a punto dal team di Rinzz Co, disponibile per iPhone e iPad e per i device con sistema operativo Android. Piacerà molto alle persone che amano ragionare anche nei giochi. L'obiettivo da raggiungere è la ricongiunzione di due innamorati che appartengono a due mondi diversi. La ricerca...
Read the rest of this entry »
Apple ha reso disponibile in queste ore la beta 2 riservata agli sviluppatori del sistema operativo iOS 10.1 per iPhone, iPad ed iPod Touch ...
Scoprite 30 funzioni nascoste di iOS 10 su iPhone 7, iPad e iPod Touch Tante funzioni segrete per iPhone 7, iPhone 6, iPad Guida e istruzioni con Video Avete un iPhone 7 con iOS 10 oppure un iPhone 6 o iPad con iOS 10 oggi grazie a un video su Youtube scoprirete 30 funzioni nascoste …
Quando la batteria del nostro smartphone sembra troppo piccola la soluzione è sicuramente una powerbank! Questi "mattoncini" o "cilindri" dalle varie forme e colori possono dare una botta di vita ai nostri dispositivi anche quando non abbiamo a disposizione un caricabatterie!
Read the rest of this entry »