Samsung S8 connettere 2 sound speaker bluetooth e ascoltare la musica contemporaneamente la guida con le istruzioni per ascoltare la musica in stereo Samsung S8.
La tecnologia wireless ha, nel corso degli anni, rivoluzionato il mercato dell'elettronica. Dispositivi portabili, con una grande distanza supportata e, soprattutto, senza l'ingombro causato dai fili, hanno permesso un rapido successo per tutti i device provvisti di questa tecnologia, e uno dei settori che più ha ricevuto vantaggi da tutto ciò è sicuramente quello della musica.
Read the rest of this entry »
Come inviare file Bluetooth Huawei P10 in modo semplice. Inviare canzoni Bluetooth Huawei P10 con gli amici ecco la soluzione.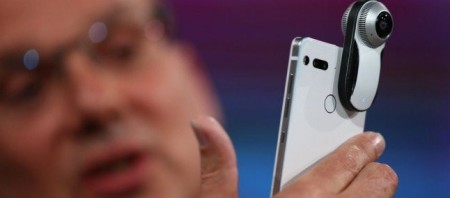 E' sicuramente uno degli smartphone più attesi di questo 2017 e finalmente l'Essential Phone PH-1 si mostra nel primo video hands-on. A primo impatto si vede subito come abbia un design molto pulito ed "essenziale" così come avevamo già visto durante la presentazione ufficiale di qualche mese fa. Ricapitoliamo velocemente le caratteristiche tecniche di questo Essential […]
Connettere velocemente il Galaxy S8 agli auricolari bluetooth Ecco il metodo più semplice per collegare Altoparlanti e cuffiette bluetooth al Galaxy S8