Tutti i contenuti di intrattenimento si trovano ora in un unico luogo con Android 8.0 Oreo su Nvidia Shield TV: TV in diretta, video on-demand, contenuti multimediali in streaming e giochi, tutto nella home personalizzabile.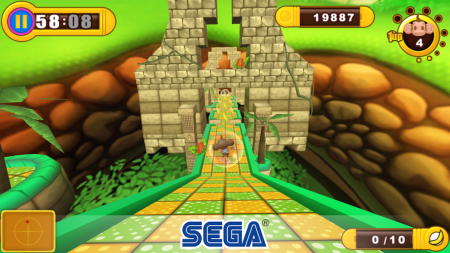 Super Monkey Ball Sakura Edition è il titolo di una celeberrima serie di platform arcade sviluppata da Amusement Vision e distribuita da SEGA, che debuttò in Giappone nel 2001 e ha visto nel tempo numerosi sequel. Ora, nel quadro del programma SEGA Forever, l'editore giapponese porta Super Monkey Ball anche su device mobile, adattando il...
Read the rest of this entry »
Vuoi togliere il notch dal display del telefono Android ? Nessun Problema oggi ti spieghiamo come rimuovere il notch sul tuo smartphone.
Vuoi cambiare suoneria sul tuo telefono ma non sai che cosa mettere. Approfitta delle nuove suonerie del Moto G6 Play da scaricare e installare subito sul tuo telefono Android o iPhone.